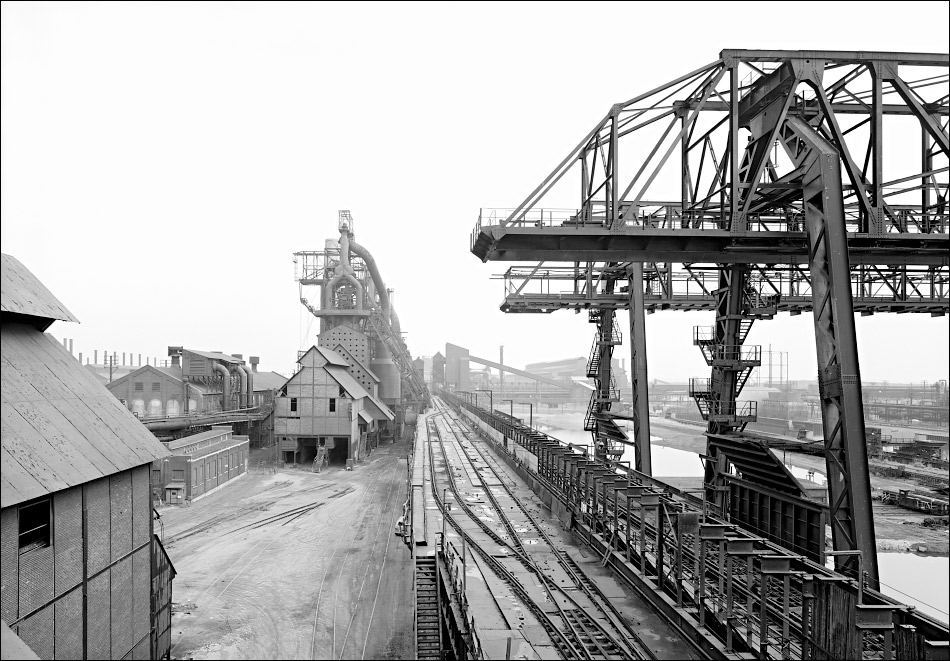 The Lackawanna Steel Company was founded in 1840 on the western Pennsylvania coal fields around Scranton.
To get access to the Great Lakes waterways they moved to West Seneca a suburb of Buffalo, NY in 1900.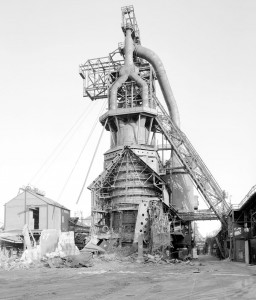 In 1922 the mill was acquired by the Bethlehem Steel Company which made Lackawanna the third largest steel mill in the U.S. by the 1960ies employing more than 20000 people.
The mill was closed in 1983 setting free more than 6000 employees.
Only the coke plant (closed in 2001) two bar mills (one closed in 2009) and the cold rolling facilities survived.
The mill was documented by photographer Jet Lowe for the Historic American Engineering Record of the National Park Service in 1985.