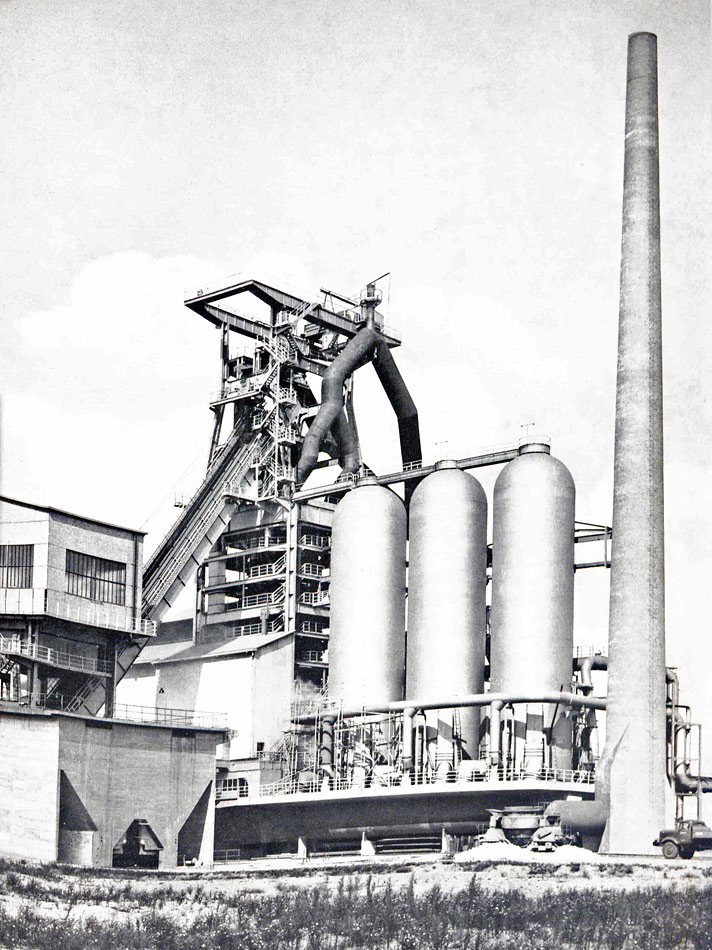 was put into operation 60 years ago in April 1959.
Blast furnace 4 had a hearth diameter of 6,5 m and was meant to be the first out of 8 furnaces originally planned.
The beginning of integrated steel making in Bremen already marked the end of iron production in Klöckner's Haspe and Georgsmarienhütte works in the long term.
Blast furnace 4 was finally closed down in March 1979.