In 1965 there were 237 blast furnaces at 72 locations in the U.S. . This series will briefly introduce all of them.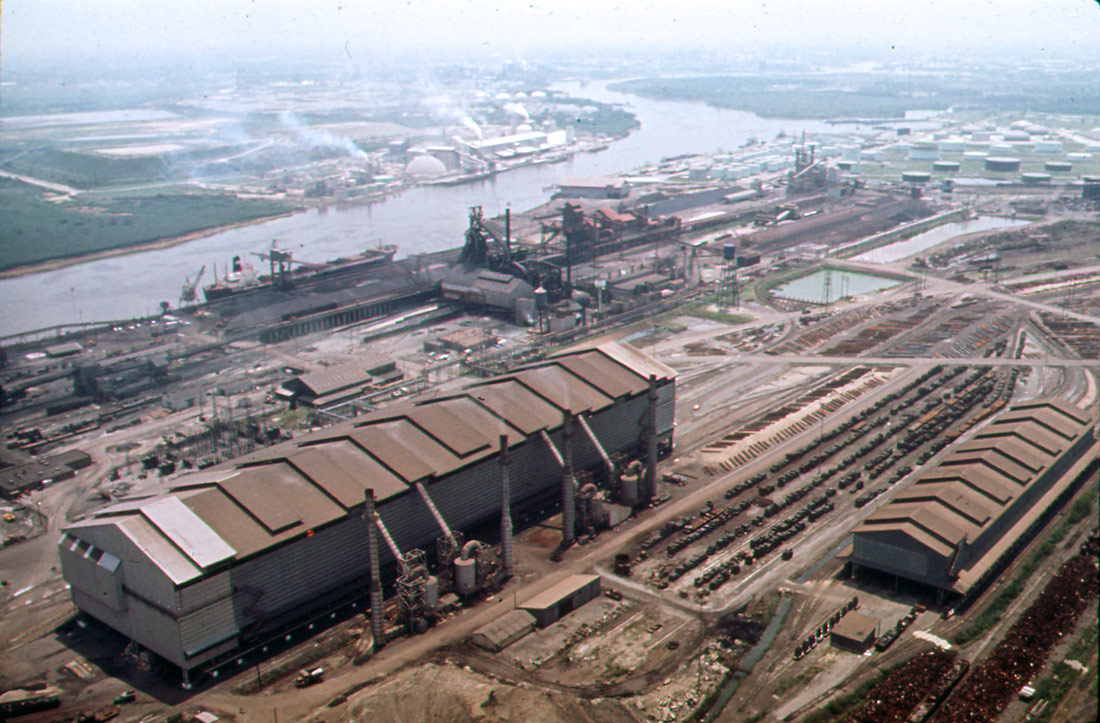 Although Texas was mainly known for its cattle empires and petrochemical industry it was also home to one of the most unusual iron and steel works in the US; The Armco Steel plant in Houston.
It was built in 1942 by the US government as part of the National Defense Program to decentralize the steel industry and take advantage of the overseas port of Houston.
In 1946, the plant was acquired by Sheffield Steel of Texas and joined Armco in 1949.
It was the first blast furnace site in Texas and processed ores from Mexico, Texas and later from Brazil.
In 1965, a coking plant with 62 ovens, one blast furnace and a steel mill with 8 open hearth and two electric arc furnaces were in operation on the banks of the Houston Shipping Canal. Bar, rod and plate were produced in various rolling mills.
In 1970 Armco shut down the open hearth furnaces.The Sheffield works now became probably the only integrated steelworks in the western world where pig iron was processed exclusively in electric arc furnaces (117 t and 175 t).
In 1972, Armco commissioned one of the world's first direct reduction units (DRI) in Houston. Cheap Texan natural gas was used here for the reduction of iron pellets.
In 1983, the Houston facility was shut down.
Armco blast furnace, Houston, 1965.
Blast furnace 1: Hearth diameter 26'6" (8,07 m)