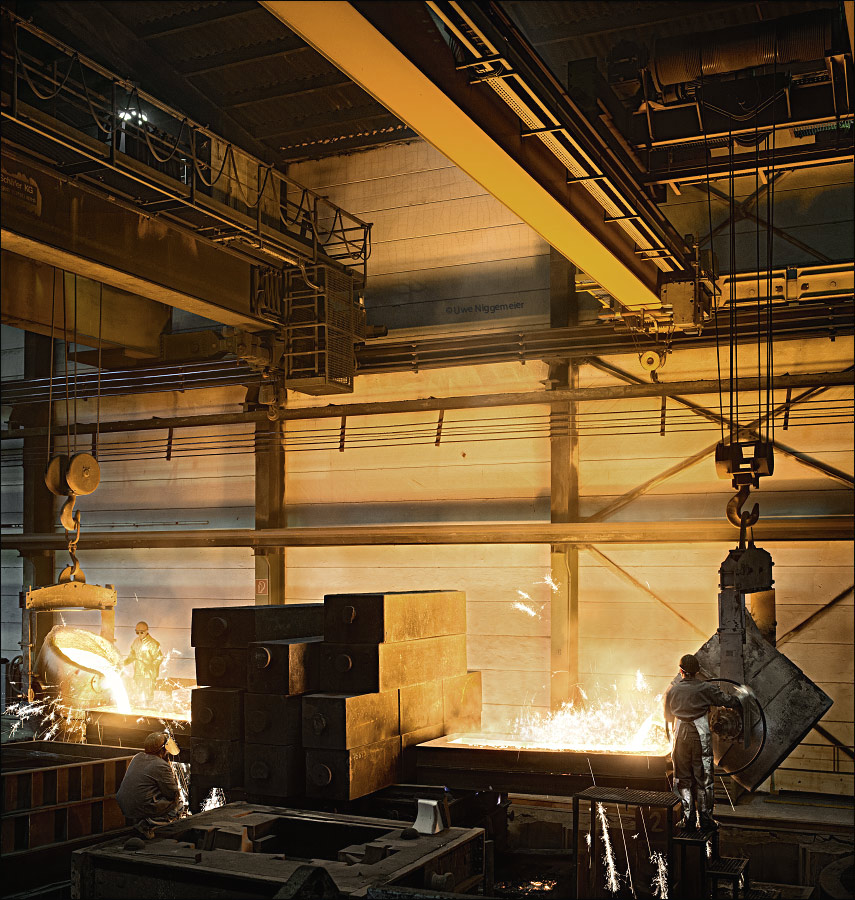 Founded in 1921 the Metallwerk Fritz Kleinken is a medium size foundry on the northern rim of the industrial Ruhr-Area in Germany.
It produces grey iron and nodular iron castings up to 30 tons a piece from two cupola and two induction furnaces.
Fritz Kleinken employes 180 people.
Further images at Stahlseite.