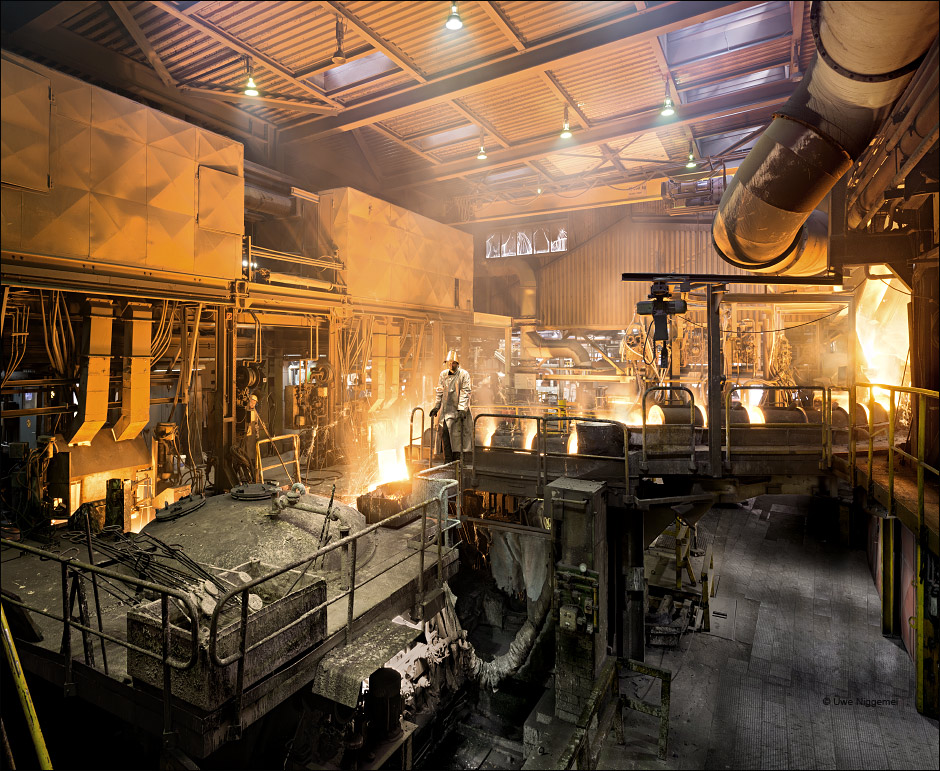 Eisenwerk Brühl south of Cologne, Germany runs one of the largest cupola furnaces in Europe.
Installed in 1981 it delivers 90 tons of hot metal each hour.
Up to 26000 engine blocks can be casted daily.
The foundry was established in 1927 by Georg and Maria Sandmann.
Right from the start the main products were cast iron engine blocks for the car industry.
It is said that one out of five blocks in the world comes from Brühl.
Further images.