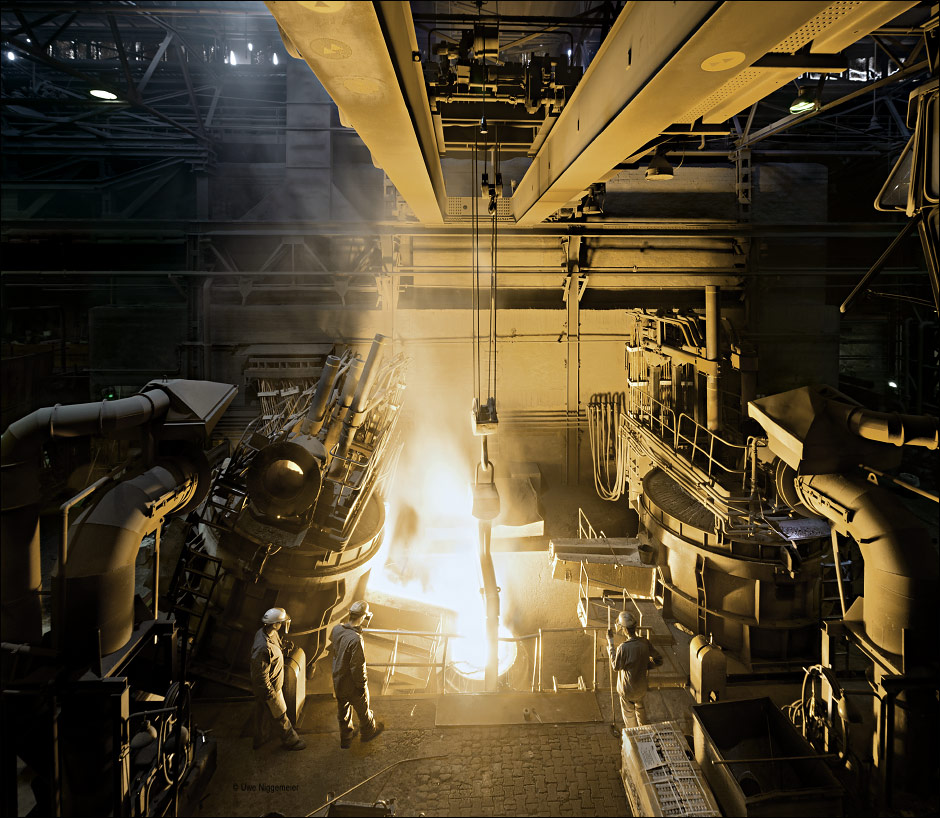 The Silbitz foundry was established in 1938 in a rather remote area of the German Reich to produce military equipment. During the war more than 1000 workers were employed.
In 1946 the foundry was nationalized and became part of the SAG Marten (Soviet stock company) and in 1954 the VEB Stahlgiesserei Elstertal Silbitz. This company was privatized in 1990 and is named Silbitz Guss GmbH since.
The foundry produces nodular iron and steel castings up to eight tons a piece.
Two eight ton electric arc furnaces and four induction furnaces are in use.
Further images.