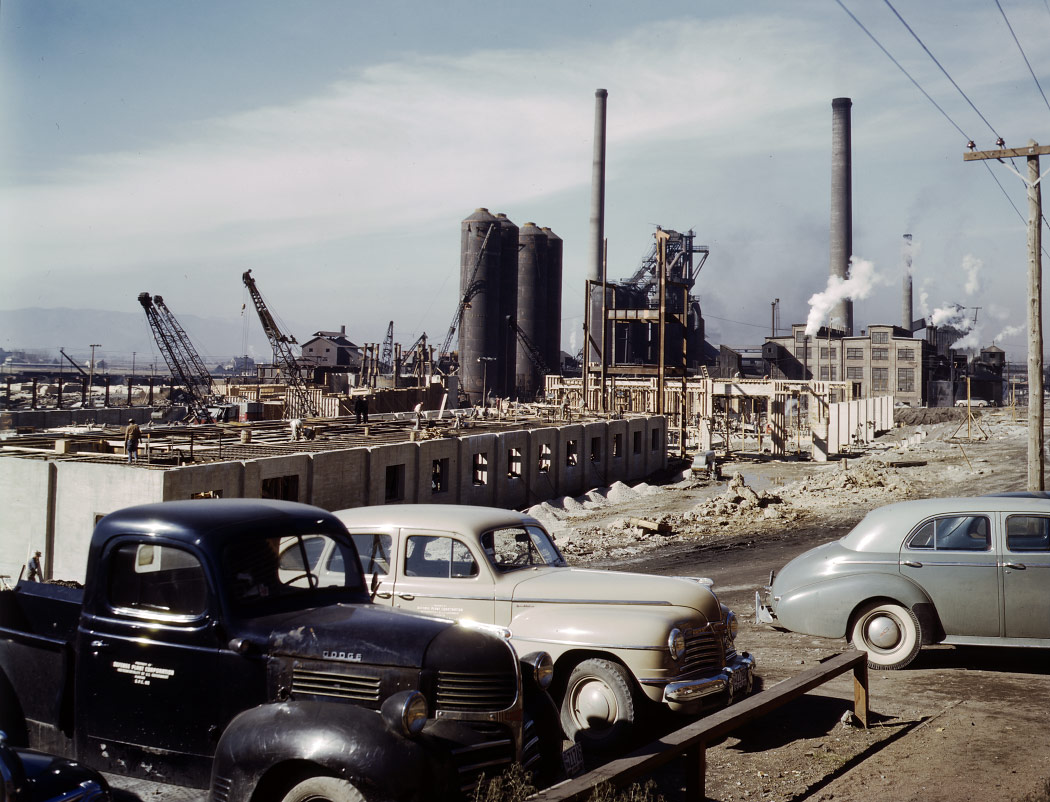 Columbia Steel Company in Vineyard,Utah in 1942.
Built in 1941-44 and closed for good ten years ago. Located high in the Rocky Mountains it became one of the few integrated mills west of the Mississippi.
The Q-BOP (similar to OBM) melt shop and other facilities were sold to Quingdao, China.