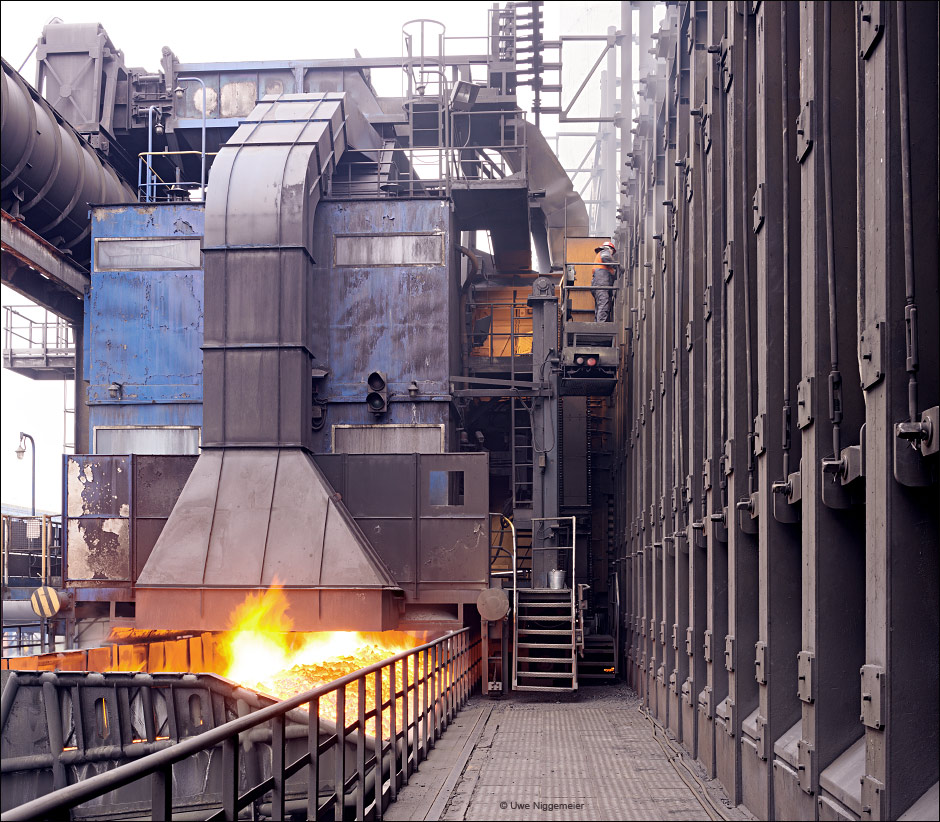 Lots of change over the last ten years at Europe's largest coking plant in
in Zdzieszowice, Poland.
The works were built in 1930 by the German mining company Gräflich Schaffgottsche Werke.
The design of the first coke oven batteries no.1&2 was carried out by the famous German industrial architects Fritz Schupp and Martin Kremmer.Both batteries were installed by the Still company.
In between 1962 and 1968 batteries 3-6 were commissioned by a Russian manufacturer. All of the six batteries now existing were stamp charged.
In 1972 a second strand of top charged batteries (7-10) was installed one kilometer south of the existing one.These ovens were built by a Polish company.
From 2002 to 2004 batteries 7&8 were completly rebuilt and batteries 9&10 were abandoned.
In between 2006 to 2008 two new batteries(11&12)  were built west of  battery no. 7 by the Zarmen company  from Poland.
Immediatly after the old batteries no. 1&2 were closed down and dismantled in 2010. Batteries 9&10 were torn down in 2011.
Some new images at Stahlseite.