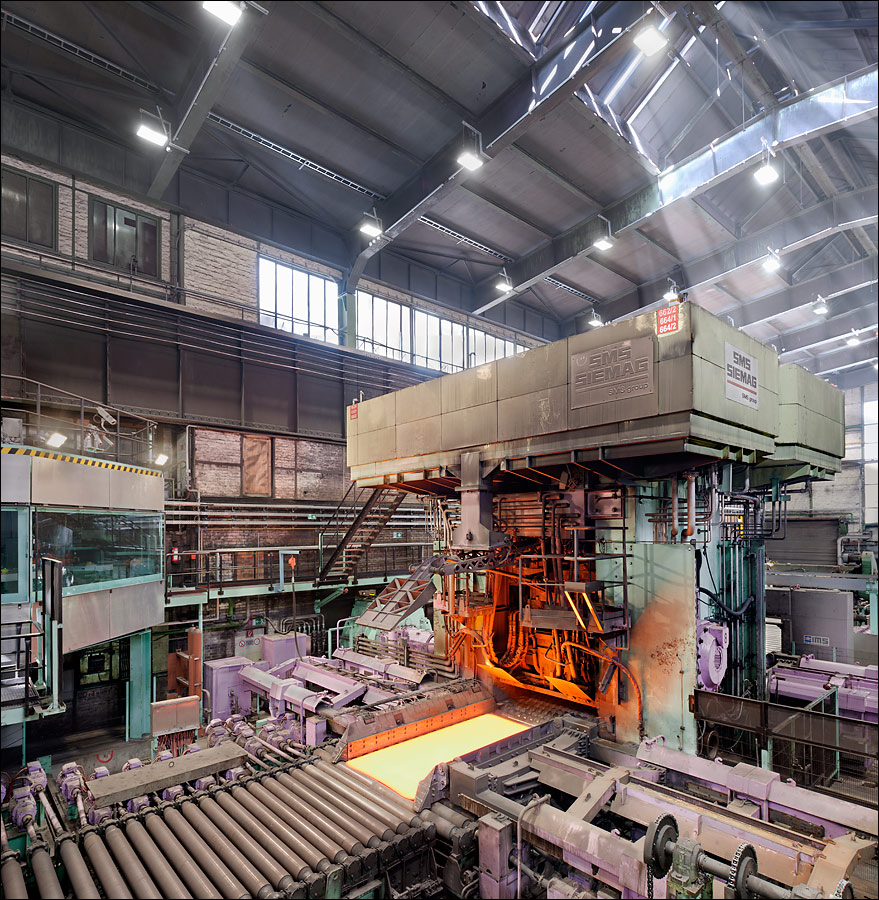 Sheet metal has been rolled at the Siegen-Geisweid site since 1846.
VDM-Metals GmbH's current quarto plate rolling mill was commissioned in 1977 by Stahlwerke Südwestfalen.
For this purpose, a DEMAG cold rolling stand dating from 1954 was converted into a hot rolling mill.
After a fracture in the roll stand the SMS Group replaced it with a new 2.7 m four-high stand in 2013. The drives were taken over.
In Siegen, VDM-Metals rolls high-alloy speciality steels which are mainly produced in ingot casting in Unna and rolled into slabs in Duisburg.
Further images.