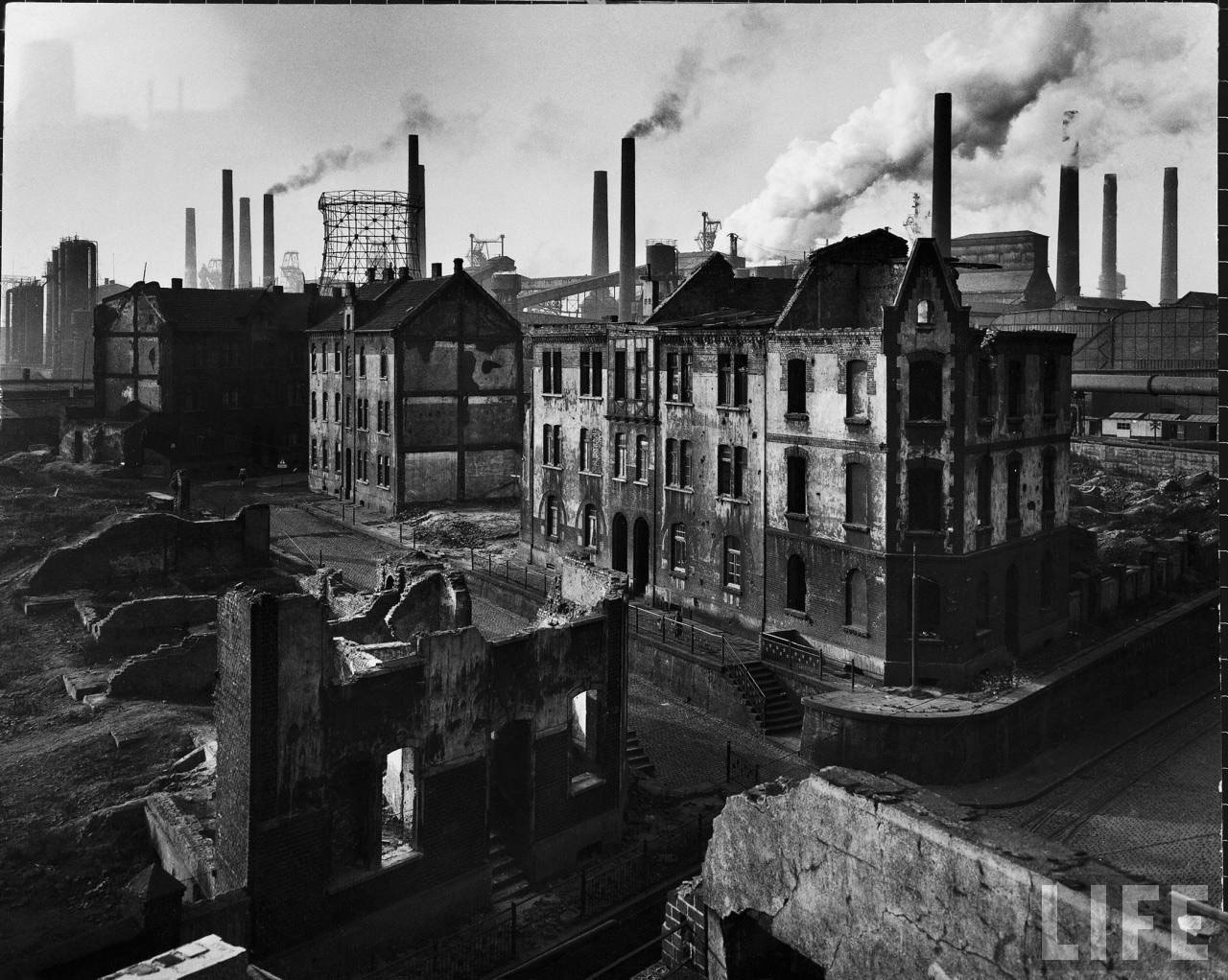 Bruckhausen, the former working class neighbourhood that adjoins to the vast August Thyssen Hütte steel mill in Duisburg, Germany, in the early 1950ies.
Ironically Bruckhausen looks much the same nowadays again because the ThyssenKrupp steel company and the administration of Duisburg have decided to tear it down in favour of a huge park (Article, in German).
Guntram Walter did some impressive images of this ghost town.