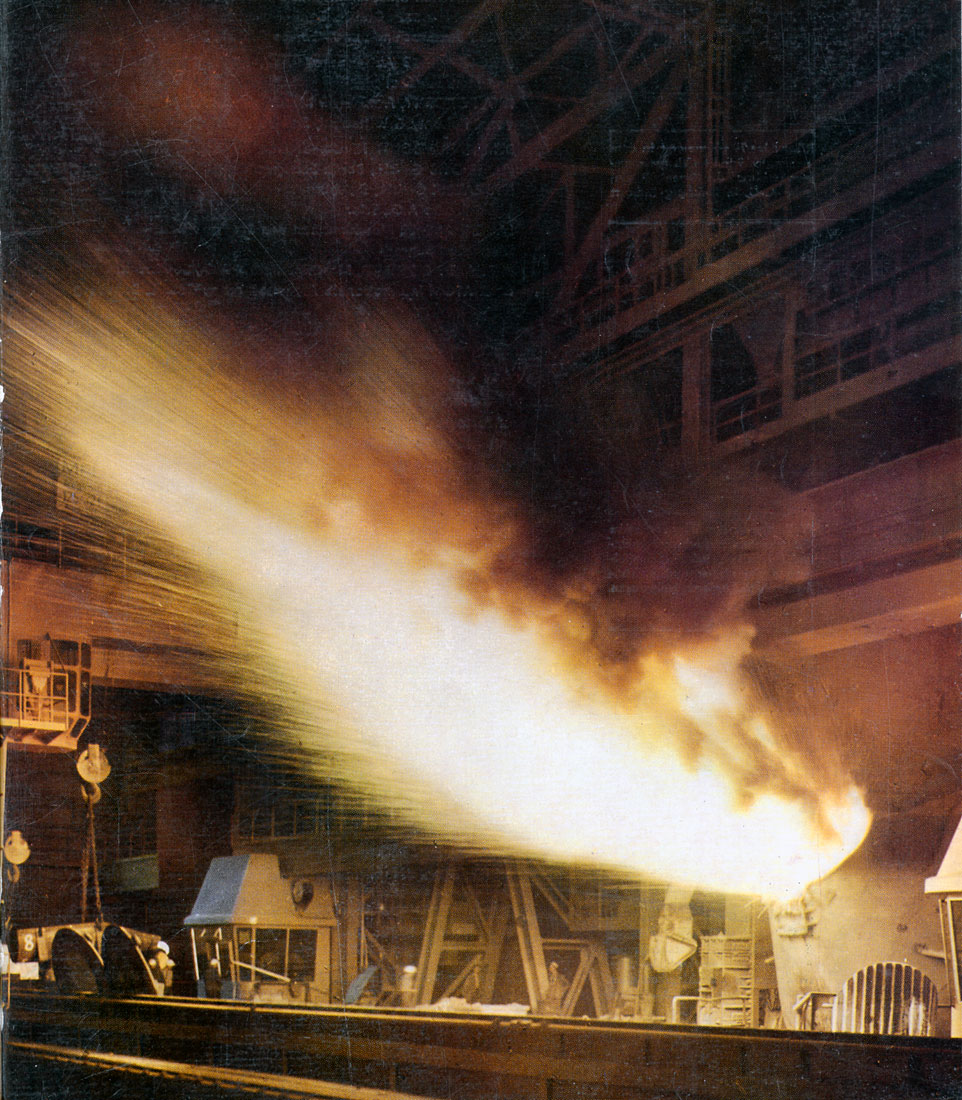 were shut down 50 years ago on 31 July 1969 at the Duisburg-Ruhrort plant of August Thyssen Hütte AG.
The three 75 t converters had been installed by DEMAG in 1959.
The converters 4 and 5 were already installed as LD converters in 1962/1966.
140 years ago the first German Thomas steel ever was produced by Rheinische Stahlwerke AG on the same site.