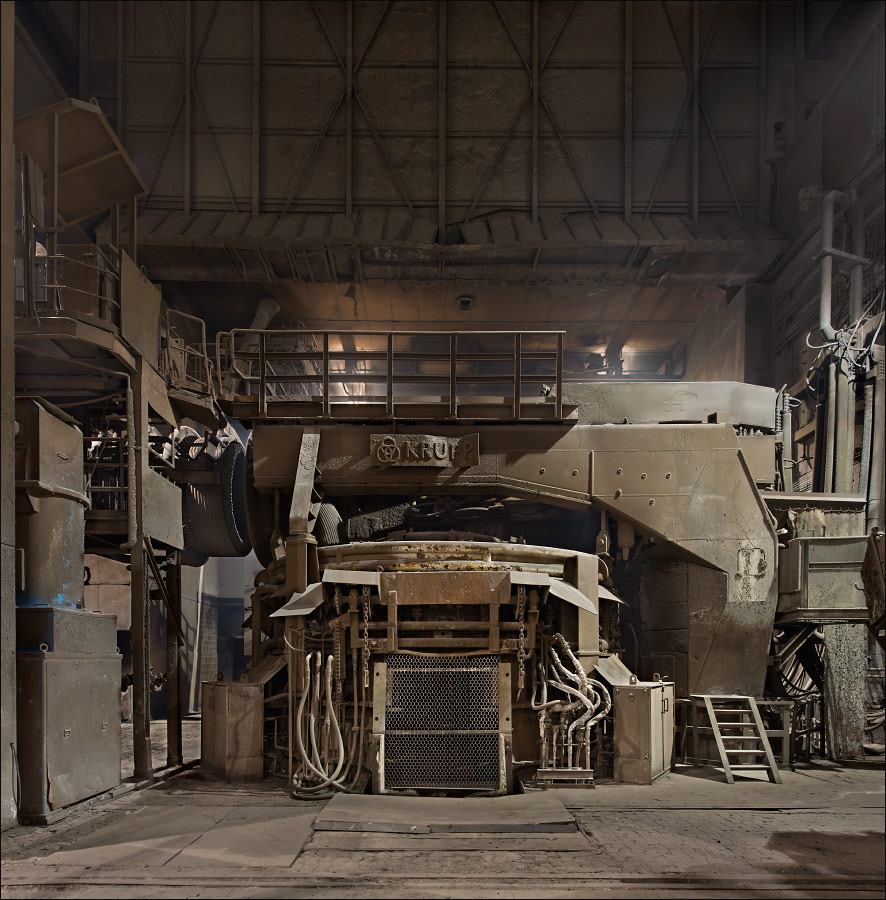 A history of more than 170 years of steel making ended in Bochum, Germany in late June when the Nirosta stainless steel plant was closed for good.
The original BOF shop was built in 1957 by the Bochumer Verein to be only the second of it's kind in Germany.
In 1972, after the closure of the blast furnace site both vessels were transformed into AOD converters and an electric arc furnace was installed in the same building to produce stainless steel.
In 1982 a huge new 135 MVA electric arc melt shop was attached and the old EAF was replaced by a ladle furnace.
I payed the site a final visit before the demolition started.