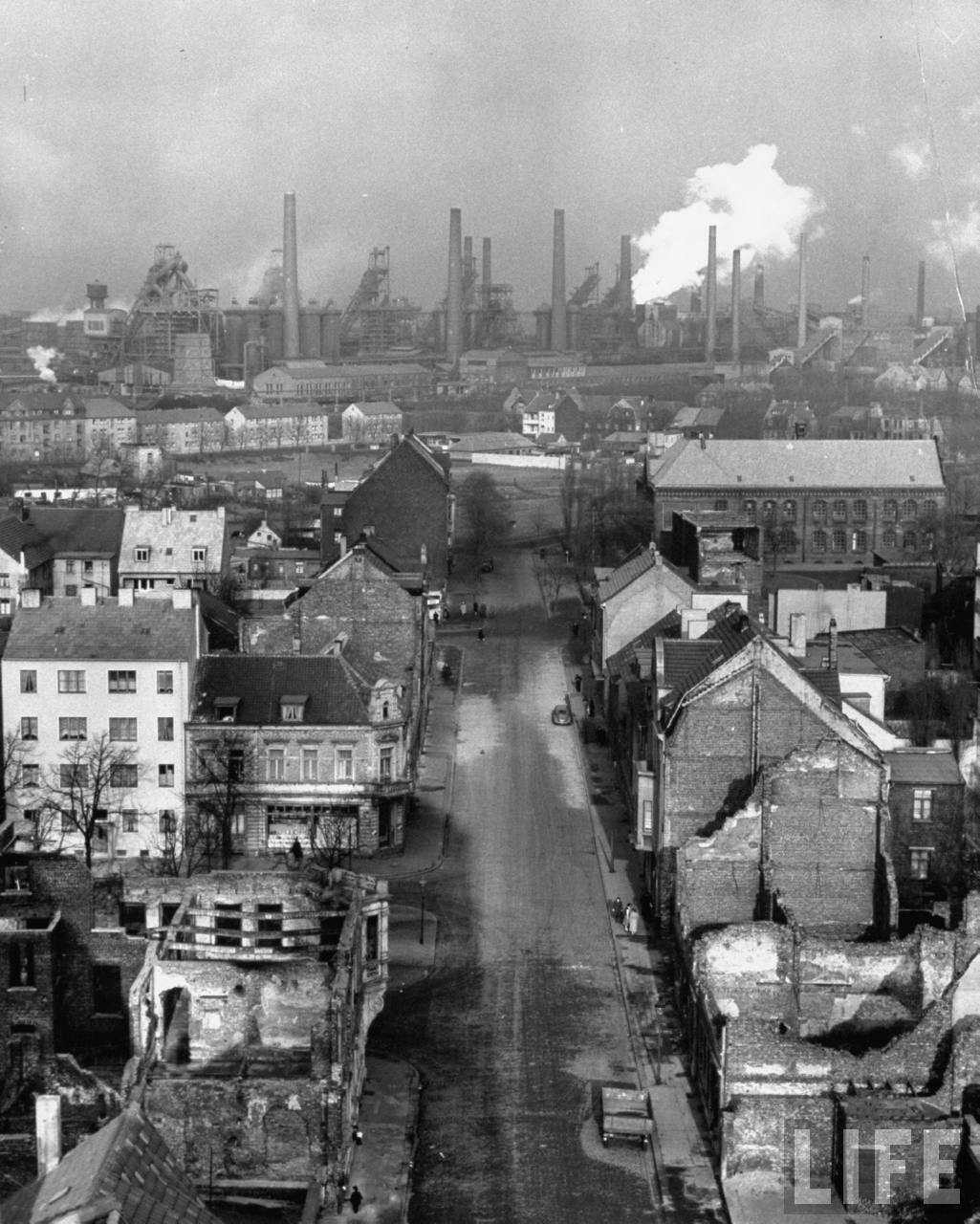 The image done in 1953 shows the August Thyssen Hütte steel works in Duisburg Hamborn, Germany.
The furnaces shown are, left to right: 7,6,5,4,3,2 . Number one is hidden by the steam cloud from the attached coking plant August Thyssen. Blast furnaces 8 and 9 are to the left and not included. In the center of the image the headgear of coal mine Friedrich Thyssen,shaft  7 is to be seen.
Some more recent images of the mill at Stahlseite.