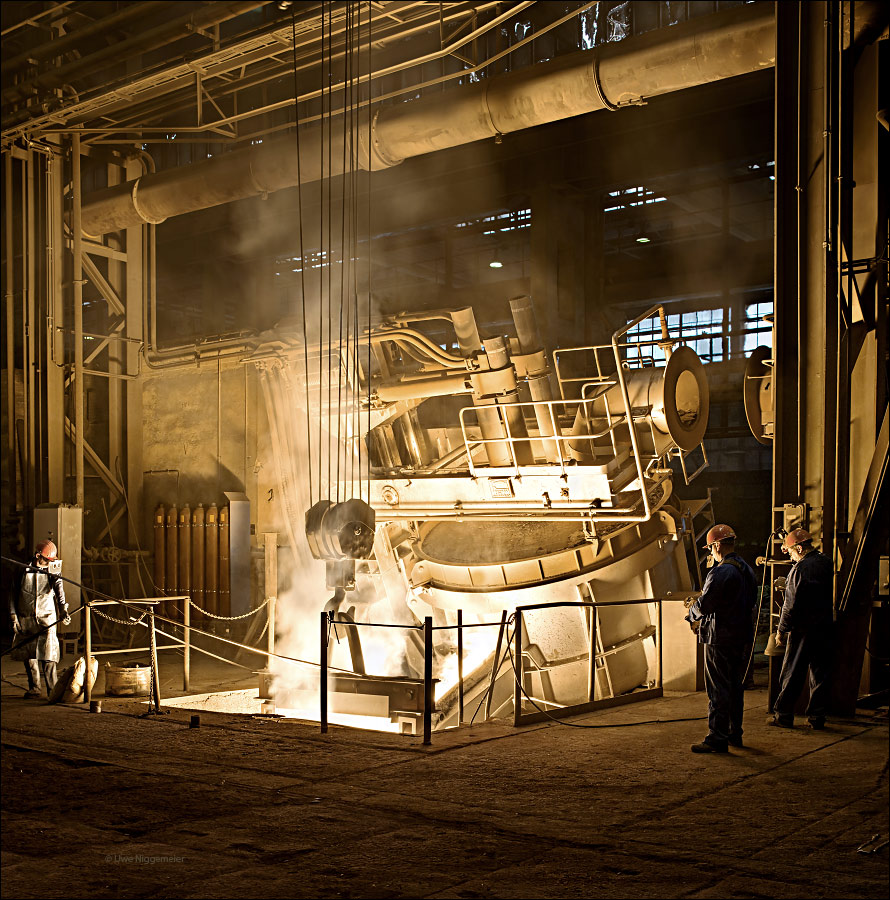 The SHB steel foundry in Leipzig, Germany was founded in 1894 by Max Heller.It moved from Leipzig to Bösdorf in 1917.
After the second world war the mill was nationalized under the new name VEB Stahl- und Hartgusswerk Bösdorf. The first electric arc furnace in the DDR was installed here in the 1950ies.
The mill supplied abrasive resistent steel castings to the east German mining industry.
In the early 1980ies the city of Bösdorf was torn down to make way for the neighbouring lignite open pit mine. The foundry moved to its new site in Leipzig-Knautnaundorf.
One of the largest foundries in eastern Germany was built here in between 1980 and 1984.
In 1993 the plant was privatized and became a shareholders company.
In 1997 the DIHAG group from Essen took over.
Further viewing: Stahlseite .