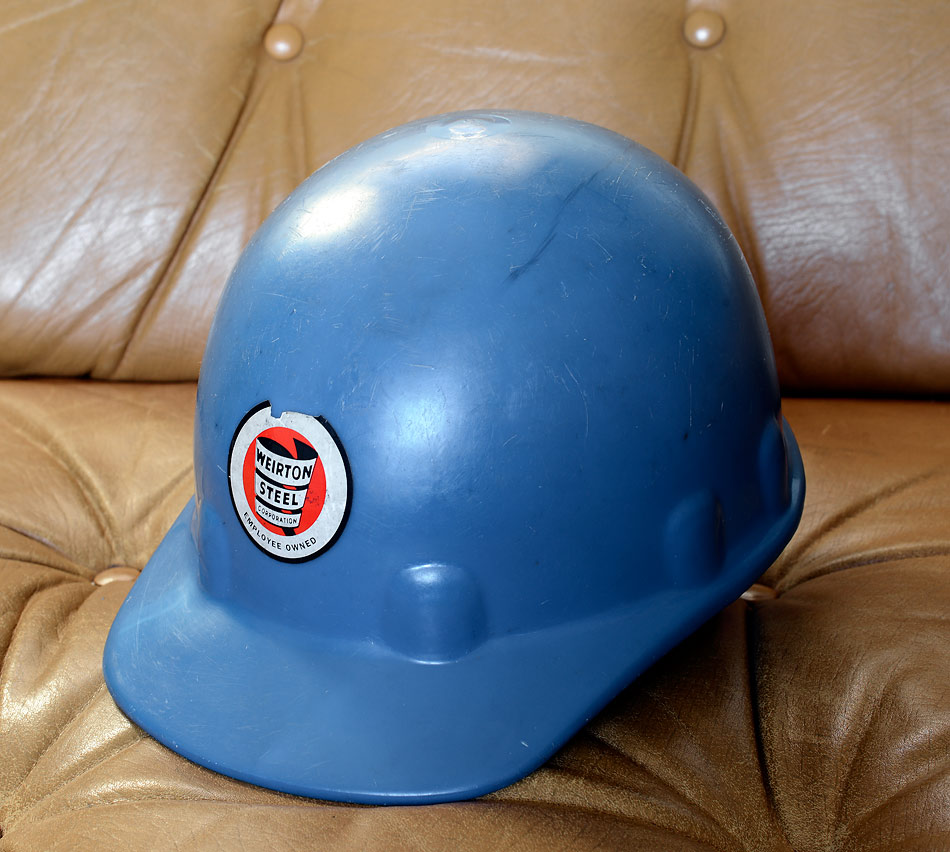 In the heartlands of the USA, of all places, a social (some spoke of a socialist) experiment in the steel industry took place in 1984.
The workers of the Weirton steelworks in West Virginia took over 100 % of their mill from the National Steel Comp. .
It now was the only integrated steel mill in the western hemisphere that was employee owned.
The Employee Stock Option Plan (ESOP) was ment to save 8000 jobs in Weirton.
Although the mill initially became profitable again, the plan failed in the end.
In 2003 Weirton Steel went bankrupt and was sold to ISG for only $237 million in 2004.
With the exception of one cold rolling mill, owned by ArcelorMittal, the plant has been shut down and is currently being demolished.
I visited the site in 2004 and was allowed to take this hard hat with me as a reminder of the good old socialist times.