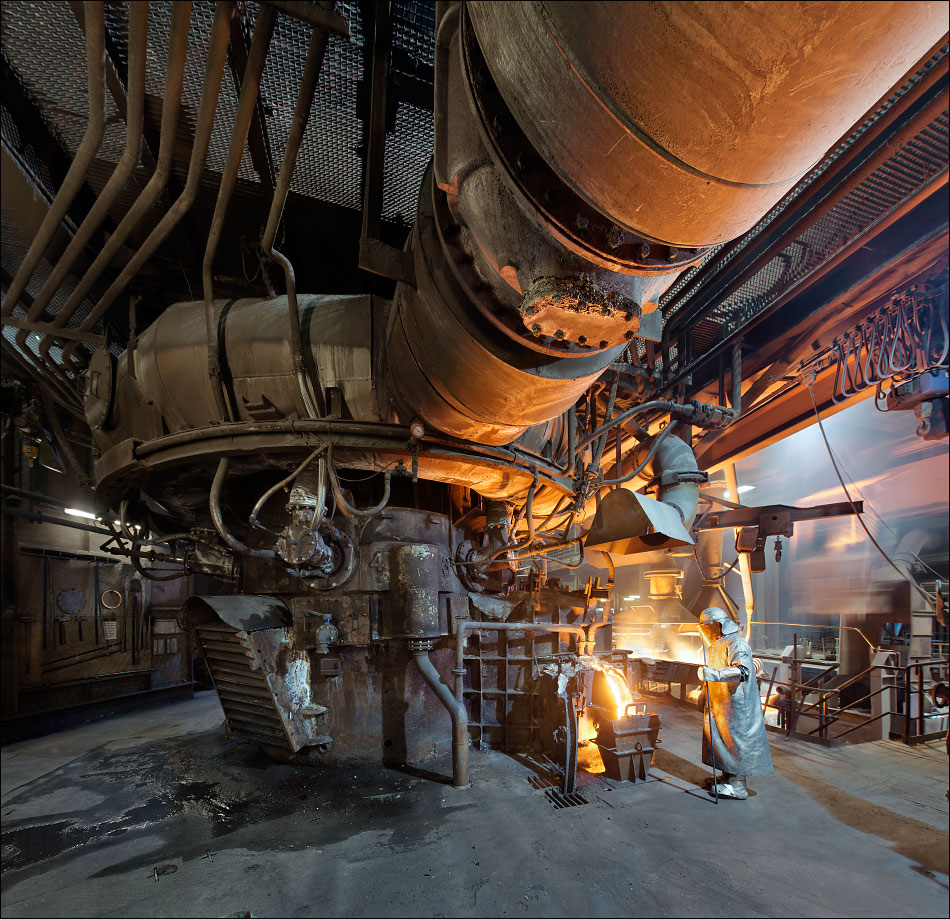 As I have only now learned, the last pipe was casted at Saint Gobain's iron foundry in Saarbrücken on October 11th, the cupola furnace was shut down.
After 150 years, pipe production at the Brebach site has now come to an end. Since the neighbouring Gusswerke Saarbrücken are bankrupt, the iron production of the former Halberger Hütte could soon be history.
The Saint Gobain Gussrohr works were founded in 1756 as the Halberger Hütte hence they were one of the oldest industrial enterprises in Germany.
In 1869 the first blast furnaces went into production and a pipe foundry was built.
Since 1929 centrifugal casting machines are in use and in 1958 production of ductile iron started.

In 1972 the french tube manufacturer Pont a Mousson took over.
In 1993 all blast furnaces were abandoned and a new cupola furnace was built.
2009 brought a new name: Saint Gobain PAMDeutschland GmbH.
I have visited them twice.
Further images here.