was built 60 years ago by Oberhausen-based GHH for the French steel group De Wendel in Jœuf.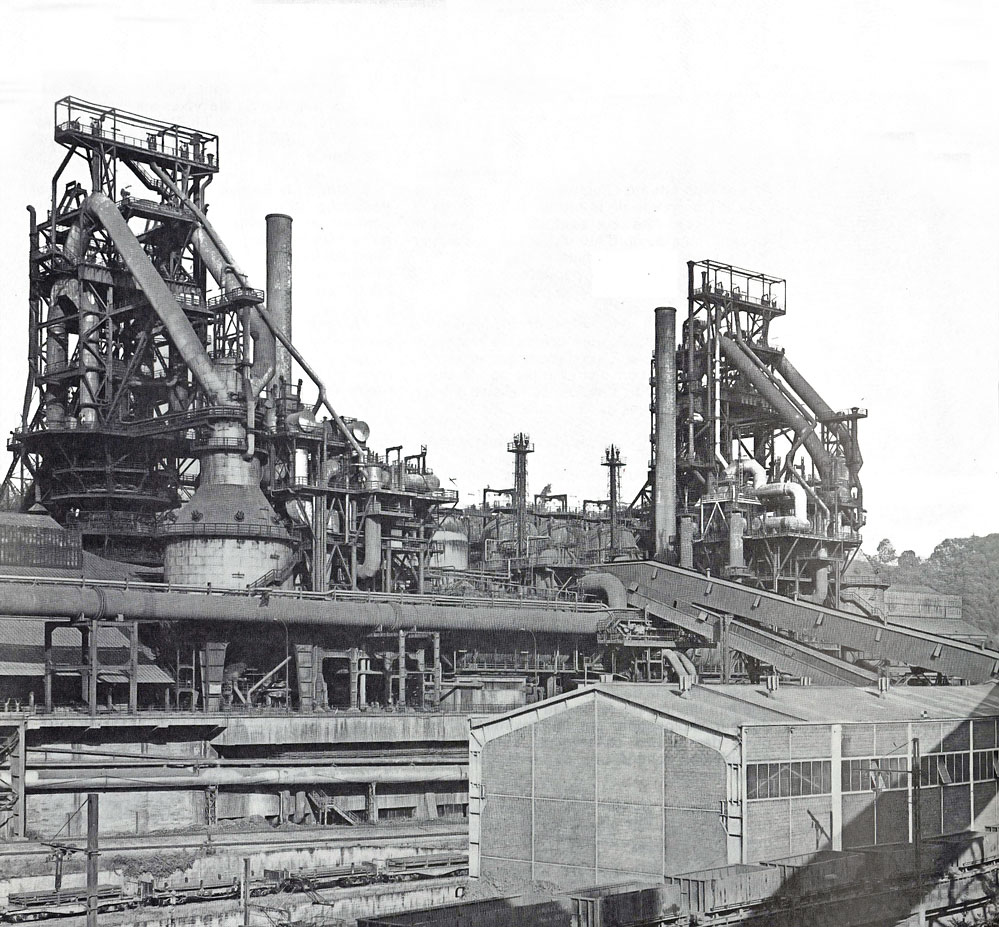 The largest blast furnace in France at the time, J1, with a hearth diameter of 8.6 meters, was first blown in July 1961.
The slightly larger J2 furnace was commissioned three years later. The projected blast furnaces 3 and 4 were never realized.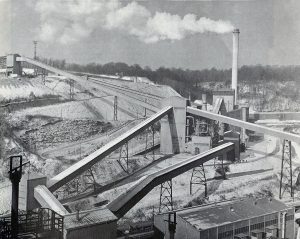 A sintering plant was built in a side valley of the Orne with what was reportedly the largest sinter belt in the world at the time (288 m²).
In 1968, De Wendel merged with Sidelor and the blast furnaces and the Bessemer steelworks in the neighboring old Jœuf plant were shut down.
Blast furnaces J1 and J2 now became part of Wendel-Sidelor's extensive pig iron supply. This included 22 blast furnaces (plus 8 in reserve) at 7 locations
with a daily capacity of 22,300 t.
The switch in iron ore supply to the French blast furnaces from low-grade domestic minette to high-grade imported ores in the 1970s and 80s brought an end to iron production at this remote site.
Furnace J1 was blown out on December 23, 1988, and blast furnace J2 on November 10, 1989.