works at the DEW wire mill in Hagen.
A few new images.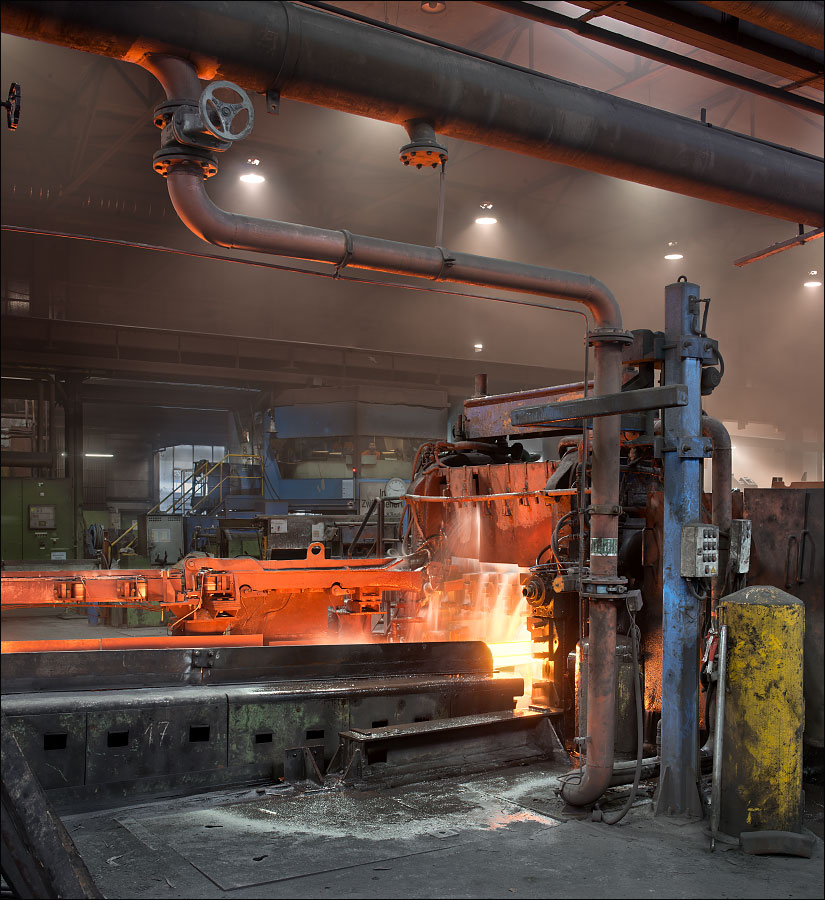 After more than 10 years I visited my hometown's unique narrow strip mill again.
Images now at Stahlseite.
The rolling mill in Hohenlimburg, now part of the city of Hagen/Germany, was founded in 1846 and goes back to the old Böing  forge, a descendant of this family later founded the Boing aircraft company in Seattle, USA.
The mill produced wire and later hot strip.
In 1907 the site was taken over by the Hoesch steel company from Dortmund.
In the 20th century numerous cold rolling , wire drawing and steel spring manufacturers were taken over.
In 1955 the new narrow strip mill started it's production.The Hohenlimburg site was fusioned with Schwerter Profileisenwalzwerke AG in 1969. This rolling mill was sold to the Italian Calvi group in 2005.
The Hohenlimburg plant is now part of ThyssenKrupp Steel.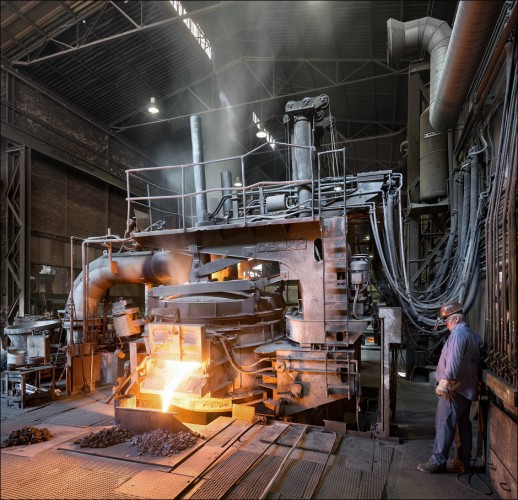 My hometown Hagen once was one of the major steel producing communities in Germany.
Blast furnaces,open hearth shops and numerous foundries shaped the confined townscape in the narrow valleys of the Volme and Ennepe rivers.
The largest steel mill, the Hasper Hütte owned by the Klöckner company, was closed in 1972 and the huge Wittmann steel foundry next to it just one year later.
The last major steel producer in town, the open hearth shop of Stahlwerke Südwestfalen was shut down in 1976, smaller ones like the Remy speciality steel mill followed in the 1990ies.
The Eisenwerk Geweke was founded in 1910 and is specialized in steel fittings.
A five ton electric arc furnace and a small induction furnace are producing castings up to four tons a piece.
Further viewing at Stahlseite.